Corporate Social Responsibility (CSR)
Versatile Group's Corporate Social Responsibility (CSR) initiatives put our responsibility to care for the land, people and communities where we live and work into action.
We believe that our long-term success is tied directly to our ability to make a positive difference serving the needs of our communities. Our CSR platform rests on three pillars: Sustainability, Giving Back and social responsibility with the prime focus on below four aspects of the society -
Education
Under the "Happy School" initiative, where children are catered with all their educational needs, we choose a school in the adjoining rural areas and gather their requirements on facilities which are not available and serve the needs in a holistic manner.
We focus on children in their 8th, 9th ,10th std. Our motive is to supply them with bicycles, lab instruments, school bags, water bottles and notebooks. We also make provisions for clean water supply within the school.
Lecture On Health And Safety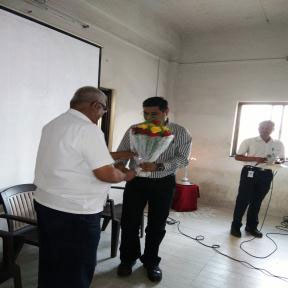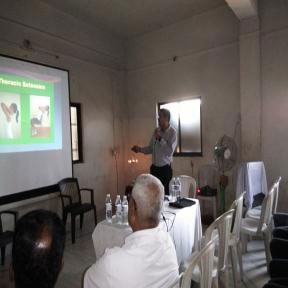 Environment
Our goal is to help build a society where sustainable development can be achieved. We're doing this by continuously assessing and minimizing our environmental impact across of all aspects of our business operations. Our "Tree Plantation" project distributed 200 saplings within our employees. Our Aim is -
To assume responsibility for environmental sustainability throughout our operations.
To factor environmental sustainability into all areas of our business.
Increase awareness of environmental sustainability of our staff, customers and other stakeholders
Actively promote and participate in local environmental conservation initiatives.
Tree Plantation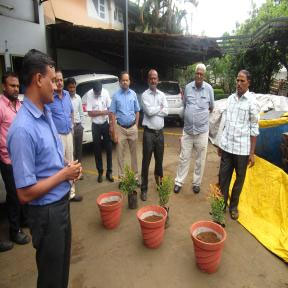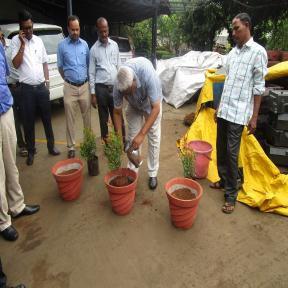 Environment Day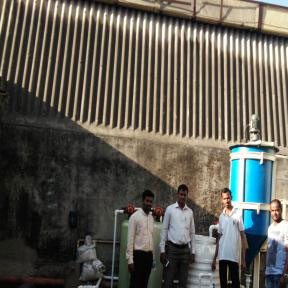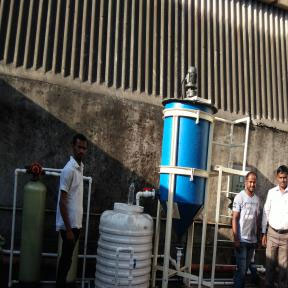 Health and Safety
Every year, a week which starts from 4th March to 11 March, we celebrate as National safety week and generate safety awareness among the employees and to ensure that safety and health are integrated in work culture and to increase participation of employees in safety related activities. Our "Road play" contributes in creating safety awareness in each company.
We have conducted health checkup camps at regular intervals for all our employees.
We have also taken initiatives and included few important employee focused policies in our organisation. Our employees are trained bi- annually to raise health awareness.
As a form of token from the company to motivate the employees to do better, we award "spot appreciation" every month to the employees and departments that have done exceptionally well in achieving their targets.
Within our group companies, through "Employee of the quarter award", we felicitate employee's performance on quarterly basis and award those with an outstanding performance.
Our employees are as our family and strong pillars of our company. We ensure to express our gratitude through "Long service awards" to those who have worked hard with us for the last 10 years and more.
Health And Safety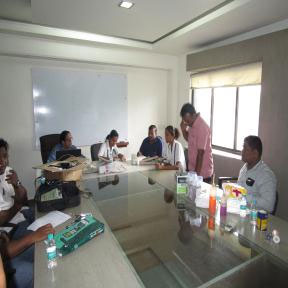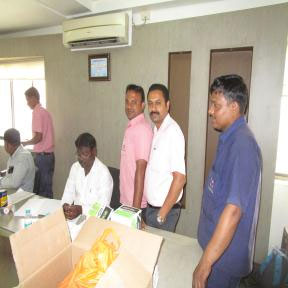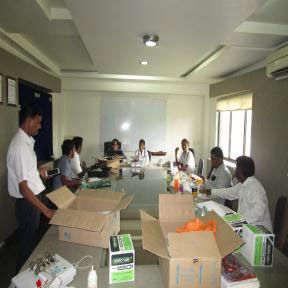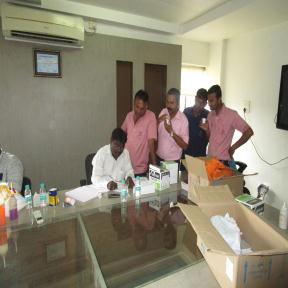 Health And Safety : Helmet Distribution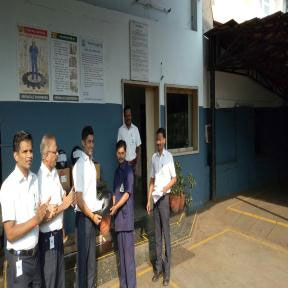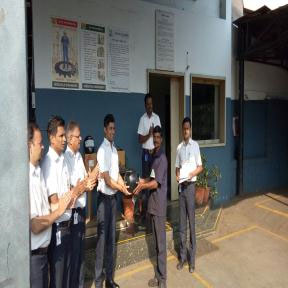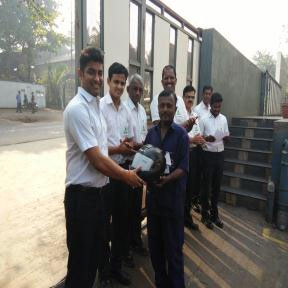 Safety Week Road Play